The concept
Known as the 'King of the animals', the male lion has been inspiring myths since decades. Its raw power, strength and courage give the lion prestige and reverence. As heraldic animal, zodiac sign, company logo or even a appearing in a few first names, the lion has taken on an established role in our everyday life. This has been reasons enough to dedicate an exceptional gun to this legacy.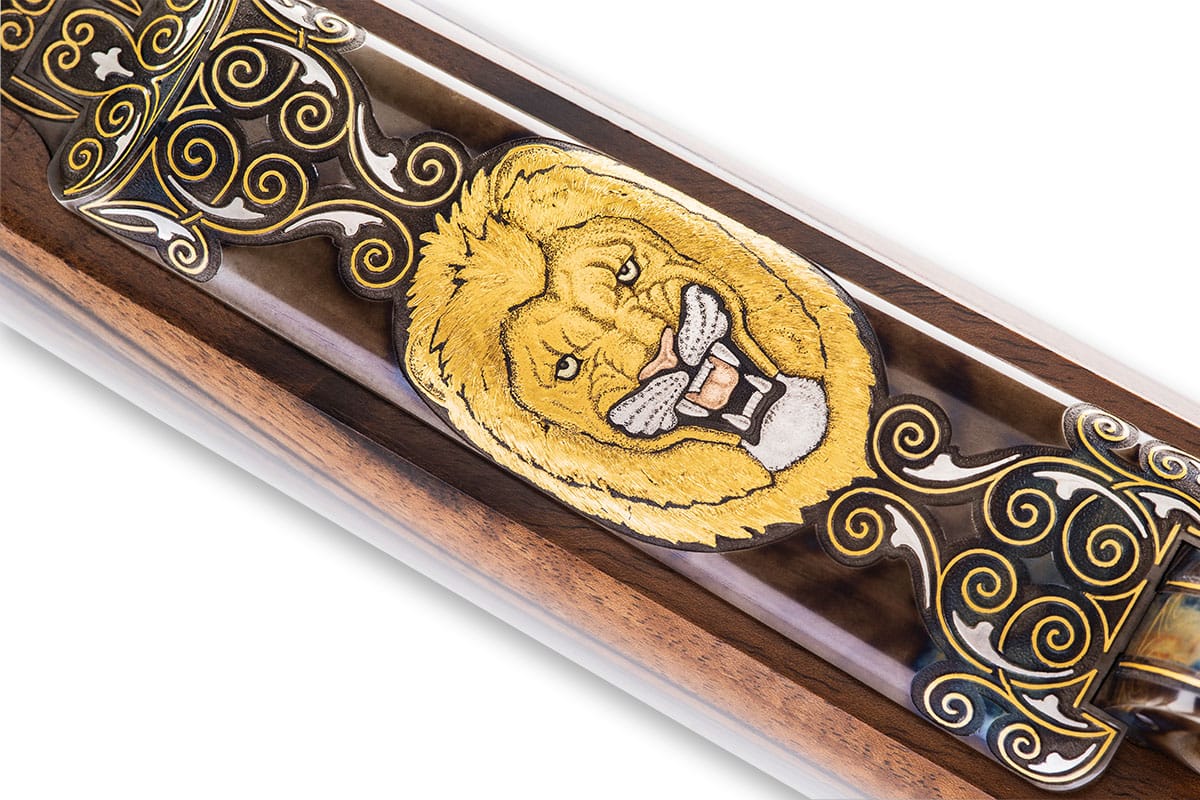 The rifle
It appears likely to choose nothing less than the king of bolt action rifles, the Mauser Magnum action, as base for the Golden Lion. Also the selected calibre leads to expect a promising performance – nothing less than the .416 Rigby. There seems no question about the concept of this gun, a thoroughbred safari rifle. A classic round barrel, Holland & Holland type express sights, quarter rib, classic in-house style stocking, a German cheek piece and a crossbolt are some of the built-in components. The Hausmann & Co single stage trigger has been adjusted to crisp 800 g. Apart from this, a purposeful Swarovski z6i 1-6×24 has been mounted via the classic, trustworthy double square bridge.
The highlights
The Golden Lion has been provided with a handmade engraving, fulfilling the expectations of such an extraordinary rifle – finest gold ornaments with gentle silver inlays on all of the steel parts, striking on a lowered background. The king of the animals himself is perpetuated on the magazine floor plate, portrayed aggressively demonstrating its full strength. A combination of pure gold, red gold, green gold and fine silver sets up the astonishing piece of engraving art. The final touch is given by a classic colour case hardening, taking the beholder back down to what it is – a useful safari hunting rifle. The extractor as well as the bolt stop spring is blue annealed.  To round of the package, a handmade gun case, finished with clear white piano lacquer has been manufactured individually to perfectly suit this unique piece of art. The inside is lined with cream coloured Alcantara.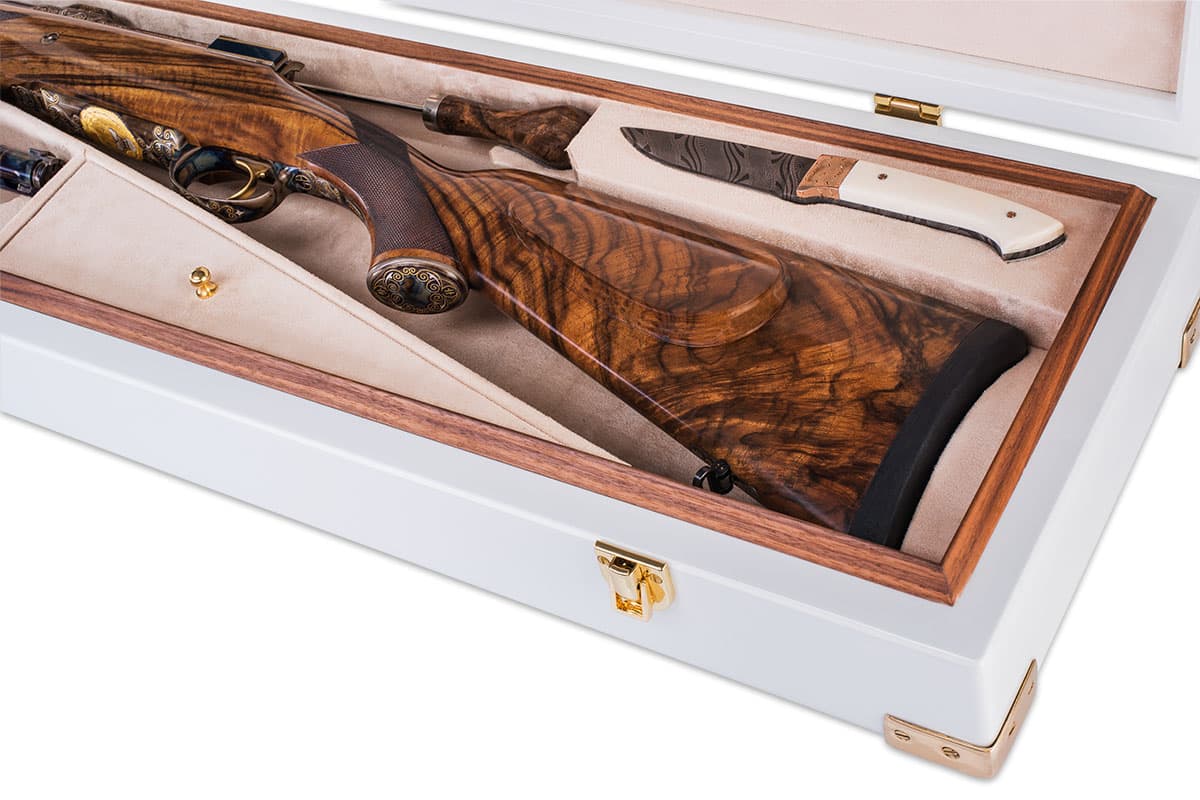 | | |
| --- | --- |
| Action: | Mauser M98 Magnum Action |
| Calibre: | 416 Rigby |
| Trigger: | Hausmann & Co singlestaged match trigger |
| Overall length: | 115 cm ( 45 inch), barrel length: 60 cm (24 inch) |
| Overall weight: | 4,2 kg ( 9 lbs 4 oz)  without scope |
| Stock: | Caucasian walnut, German cheekpiece, ebony forend |